Never overpack again with our Mommy & Me packing checklist.
Download the exact checklist we use and completely transform how you travel!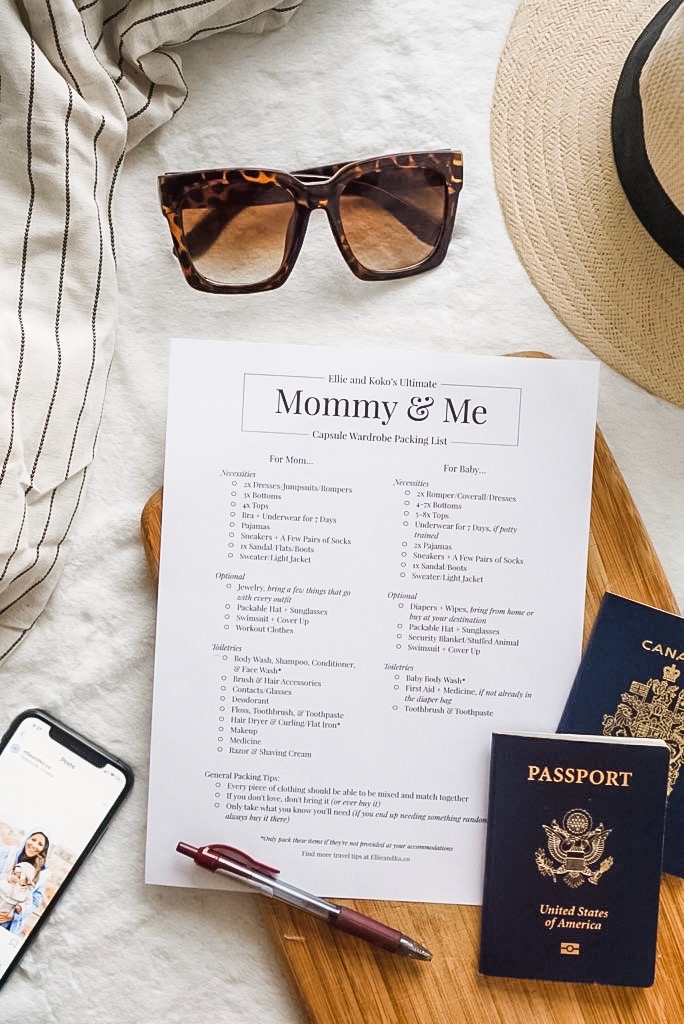 Well, that's all the packing tips for today. We'd love to hear about all your mommy & me capsule wardrobe adventures. Tag your photos with @EllieandKo.co so we can experience the world together!
Happy Packing,
Janelle
Ellie and Koko is a participant in the Amazon Services LLC Associates Program, an affiliate advertising program designed to provide a means for sites to earn advertising fees by advertising and linking to Amazon.com.