We looked outside our hotel window to the hustle and bustle of the streets in Hyde Park. It was 50-something degrees with gray skies and misty sprinkles in the air.  Within five minutes or so we saw the sun. The weather seemed to be playing tricks on us as it was completely unpredictable. This is a rather typical occurrence in London I'm told. One minute it can be sunny, the next it can be gray and raining. This isn't the best scenario when traveling with babies because that means you can't travel as lightly.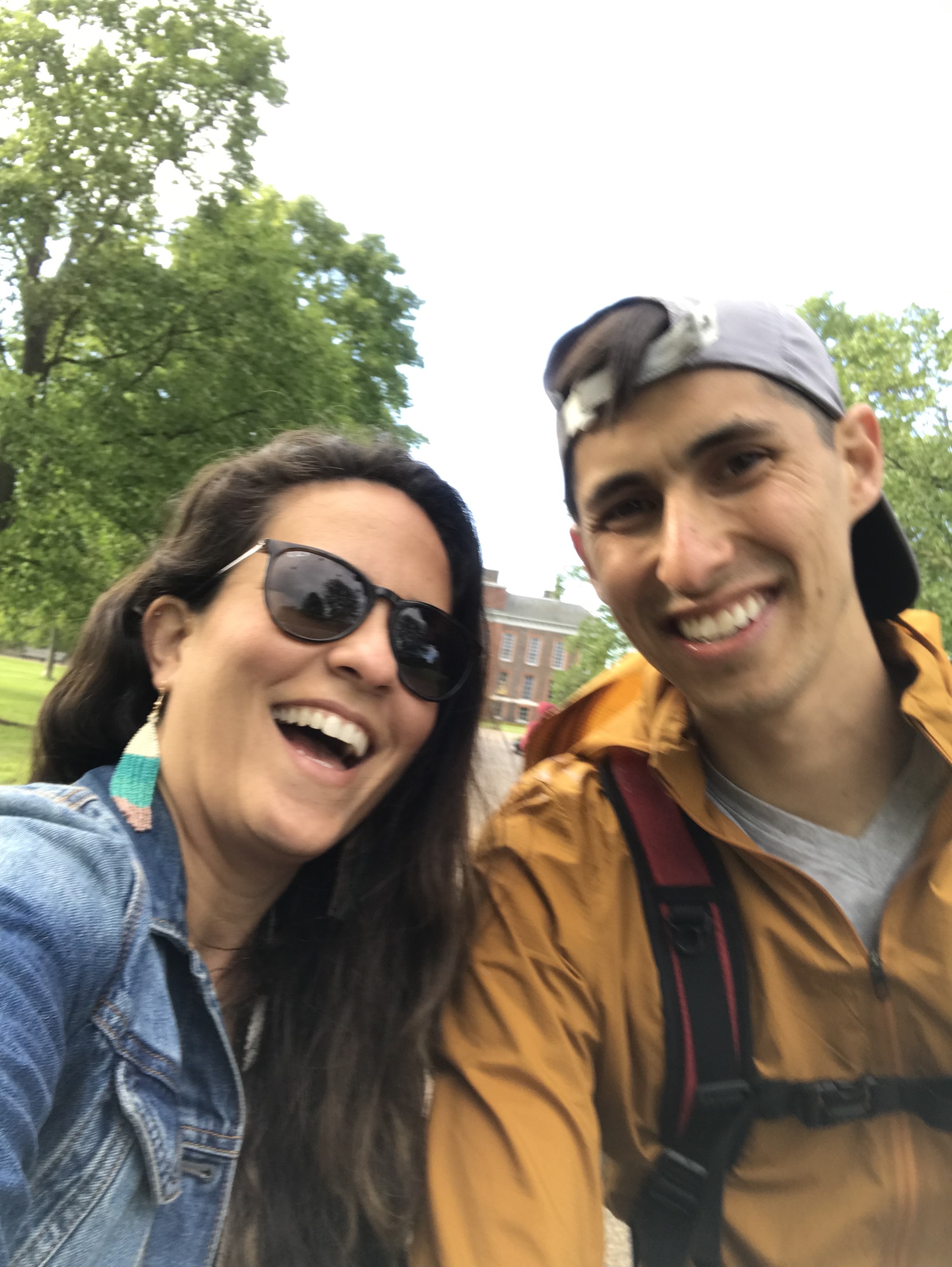 It was our first day there and we wanted to hit the ground running. Thinking of ideas for what to do, we thought it would be cool if we explored the surrounding area and head over to Hyde Park which was right down the street from where we were staying.
So we grabbed our Mountain Buggy, a rain cover we brought that belongs to our UPPABaby, our Pacsafe backpack, and the tiny little umbrella I made sure to pack for days just like this.
If you know my husband, you know that he's Mr. I want to reach 20k steps every single day, so off on foot we went. We headed down Queensway towards Hyde Park in the direction of Kensington Palace. It was so beautiful and green. So many families biking, playing, walking their dogs, it was just all quite lovely.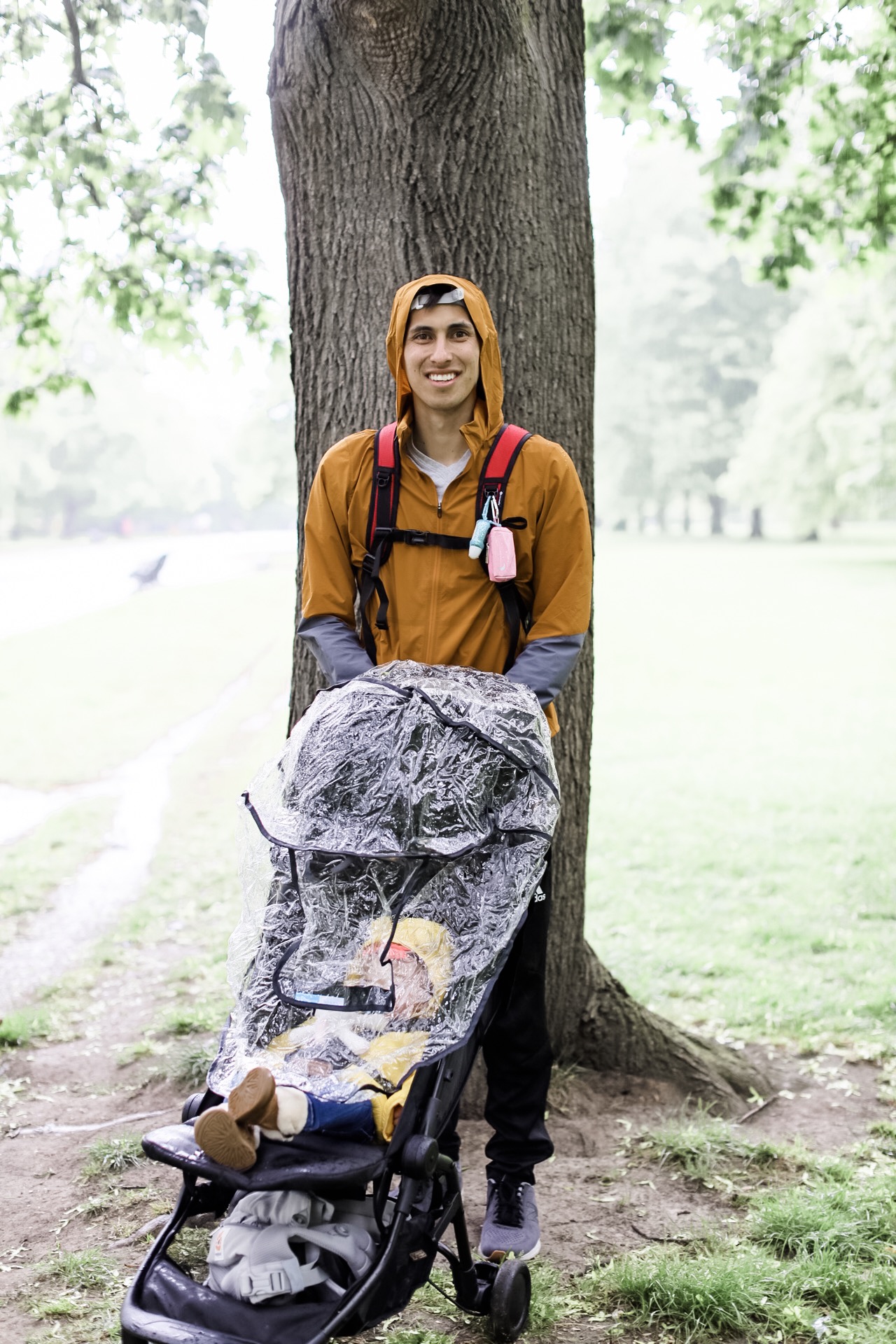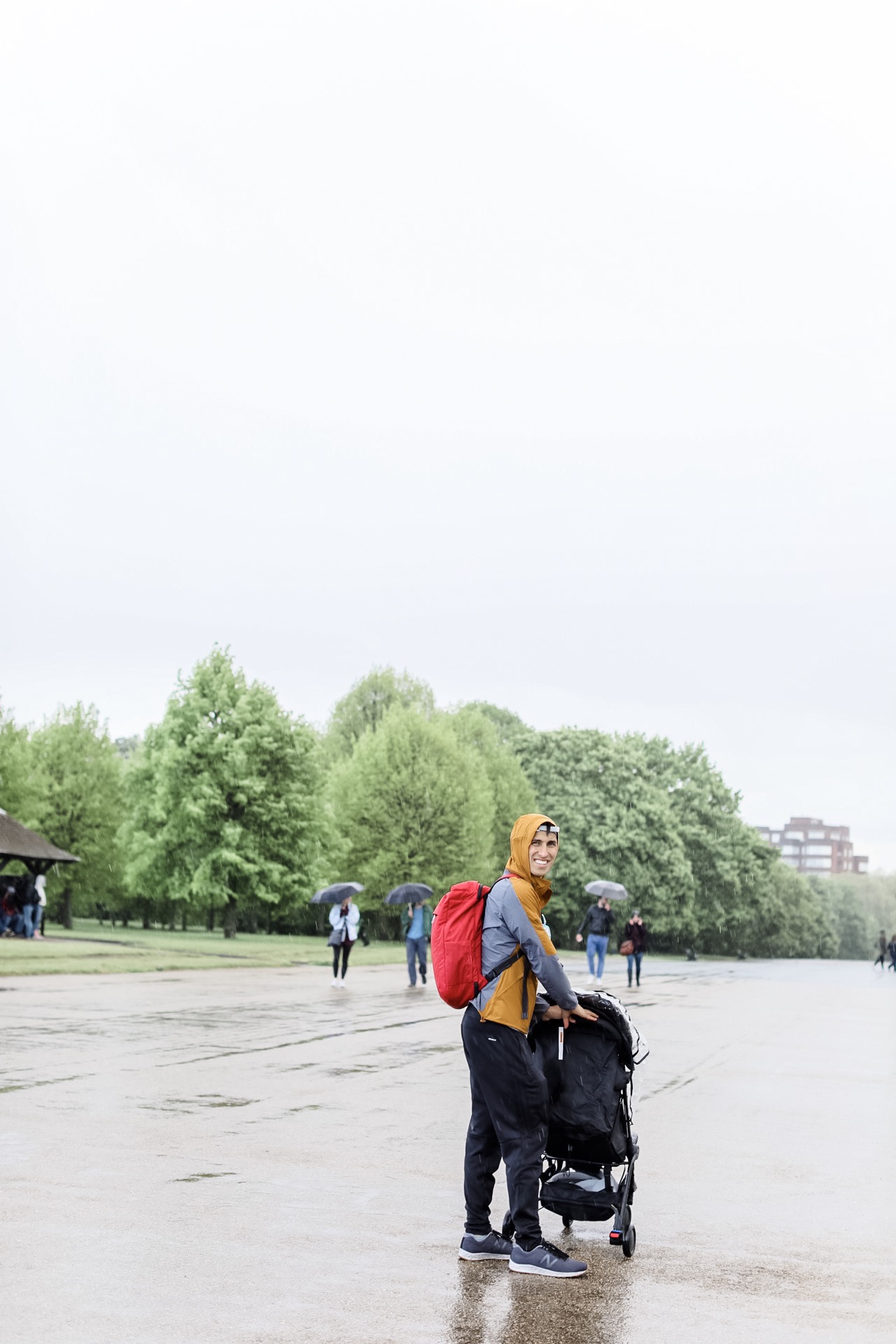 Then the wind picked up like 50 notches. We walked underneath a tree to block the wind and catch a break from the hail.  Yes, you read that correctly, it was a hail storm. If you want to know how I identified it, I know what they look like because I'm a Floridian and hail storms are my jam.
Nevertheless, Jordan, Ellie and I stood under that tree with our tiny little umbrella and our rain cover that didn't quite cover the whole stroller until the hail storm passed. The best part of that experience was that Ellie had been soundly napping the entire time! Yes, Jordan and I were drenched but our little babe was dry and had absolutely no clue what was going on outside her plastic cover. Once the rain passed we went about our merry way towards Kensington Palace, took a few pictures, and continued in the direction of Buckingham Palace via Kensington Rd (which edges along the park).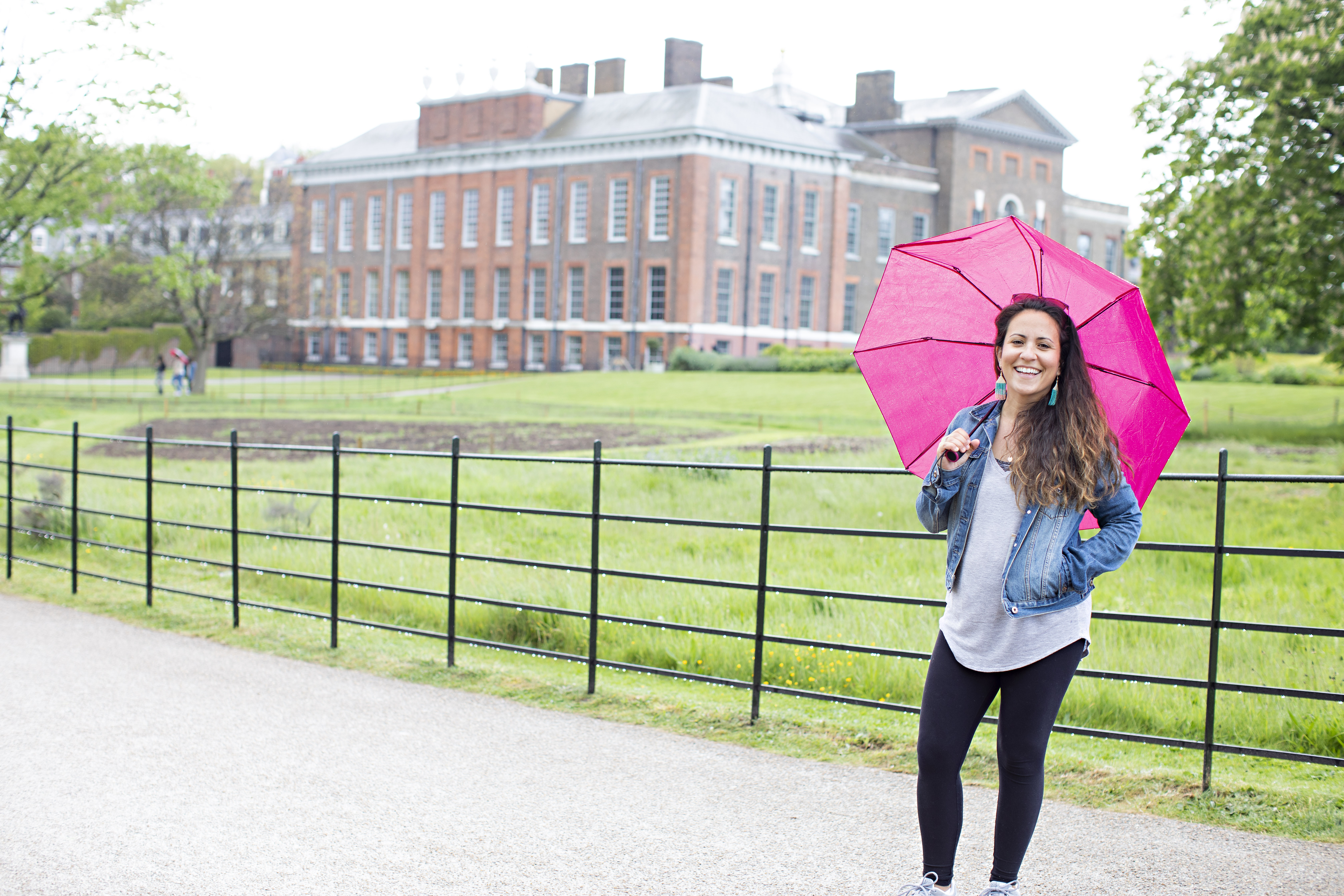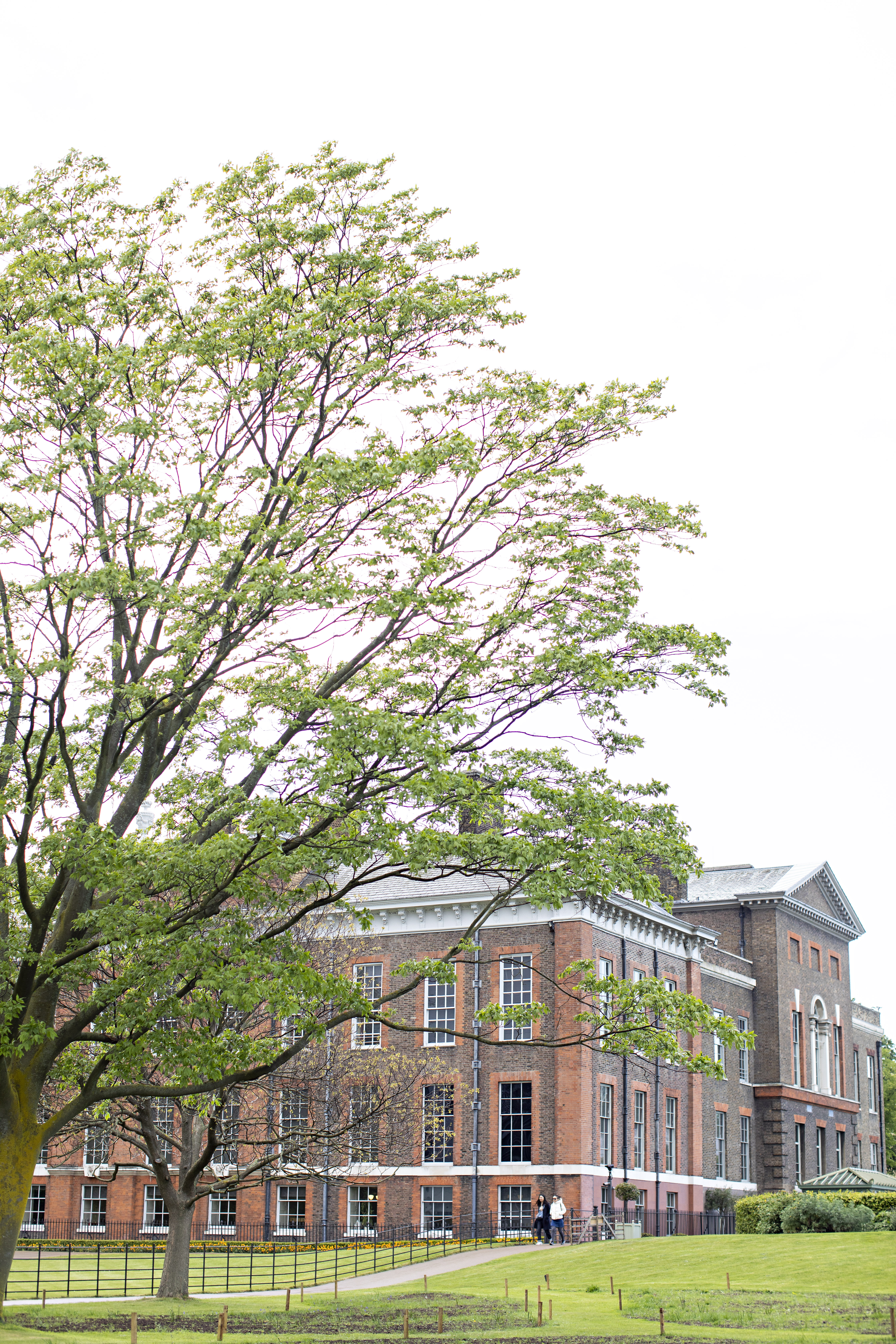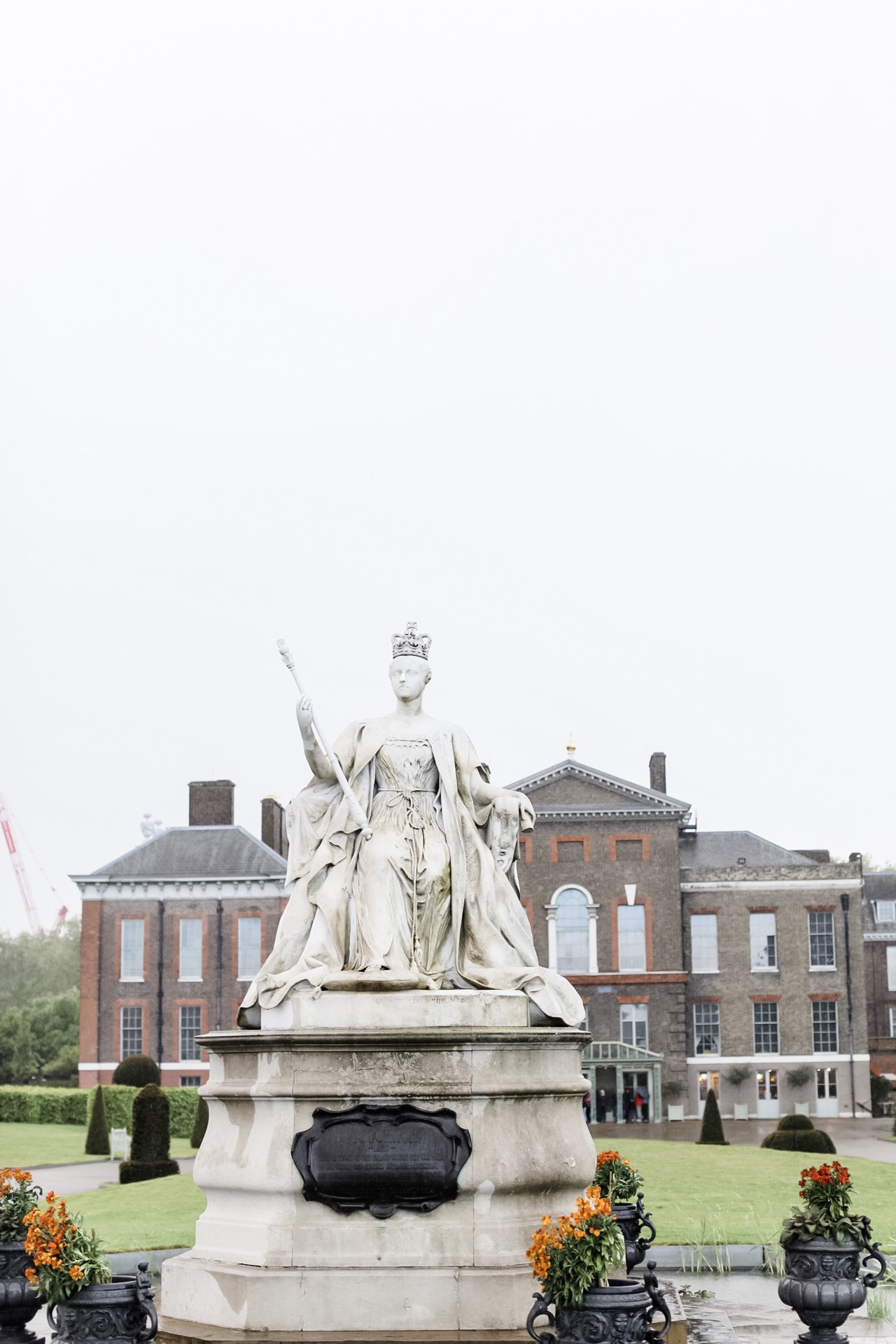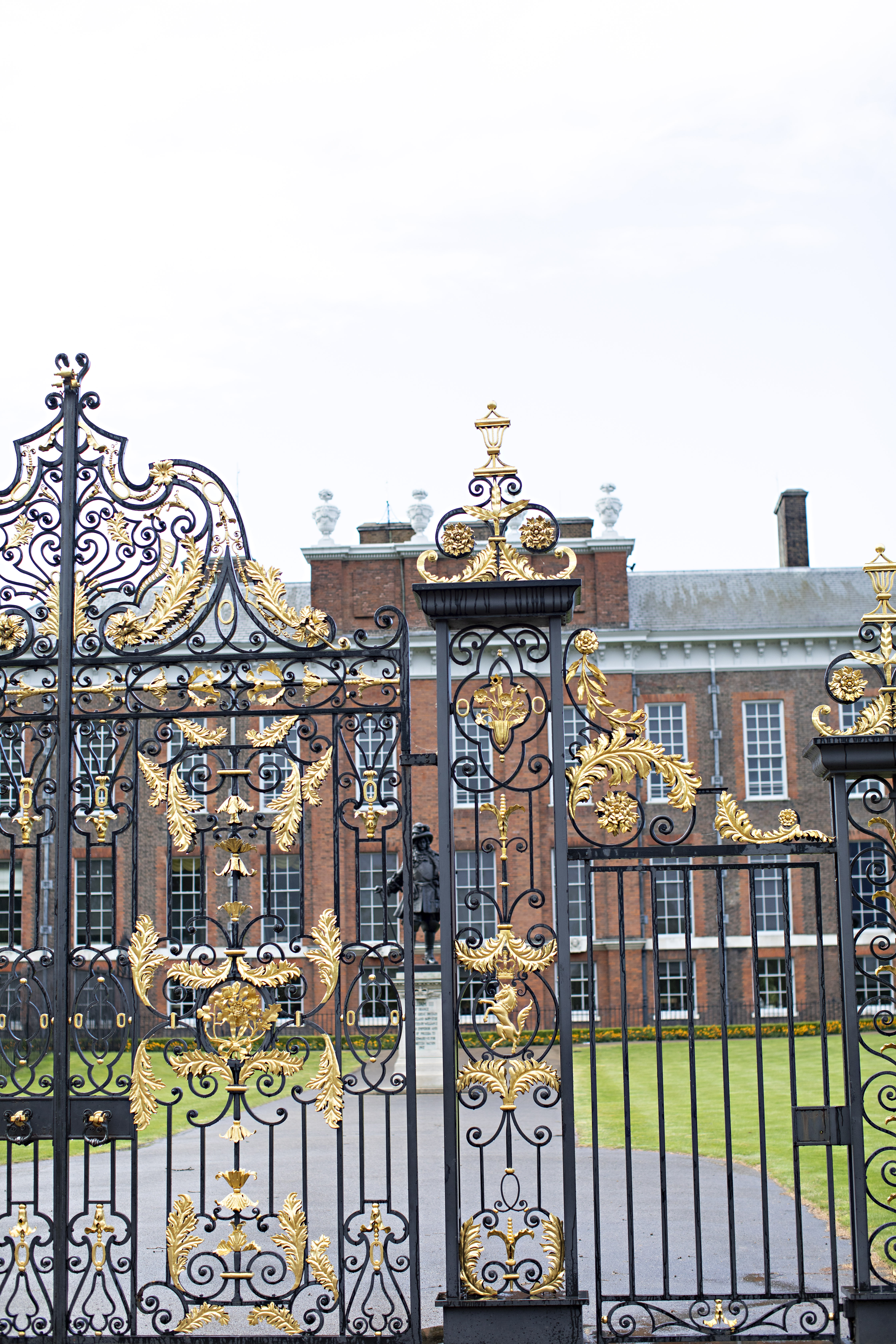 I want to pause my story for a brief commercial here. That Mountain Buggy stroller was getting its money's worth on the sidewalks we walked on. One minute it was smooth concrete, the next it was cobblestone. The stroller held. up. like. a. CHAMP. (A thorough review of this stroller will be released very soon)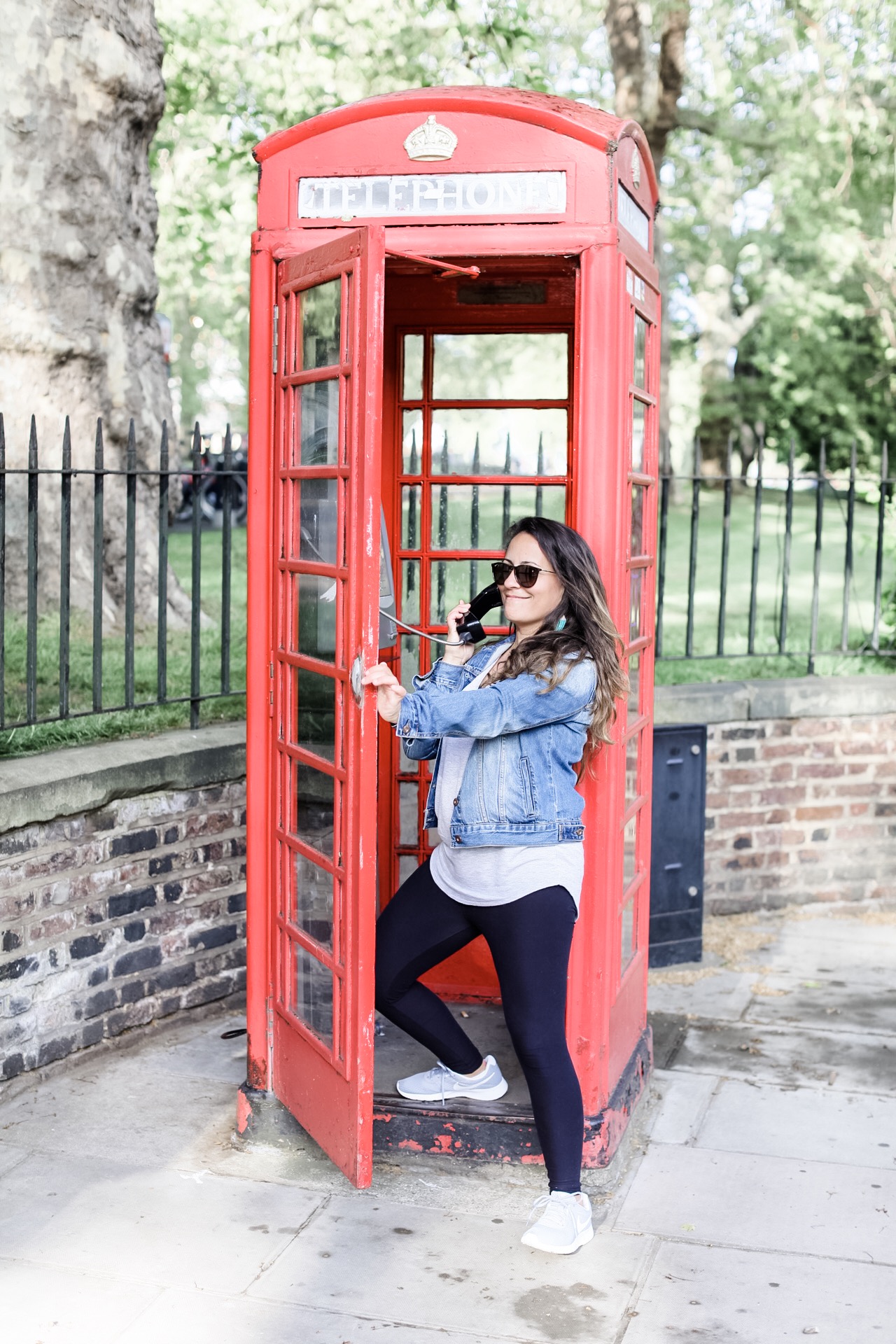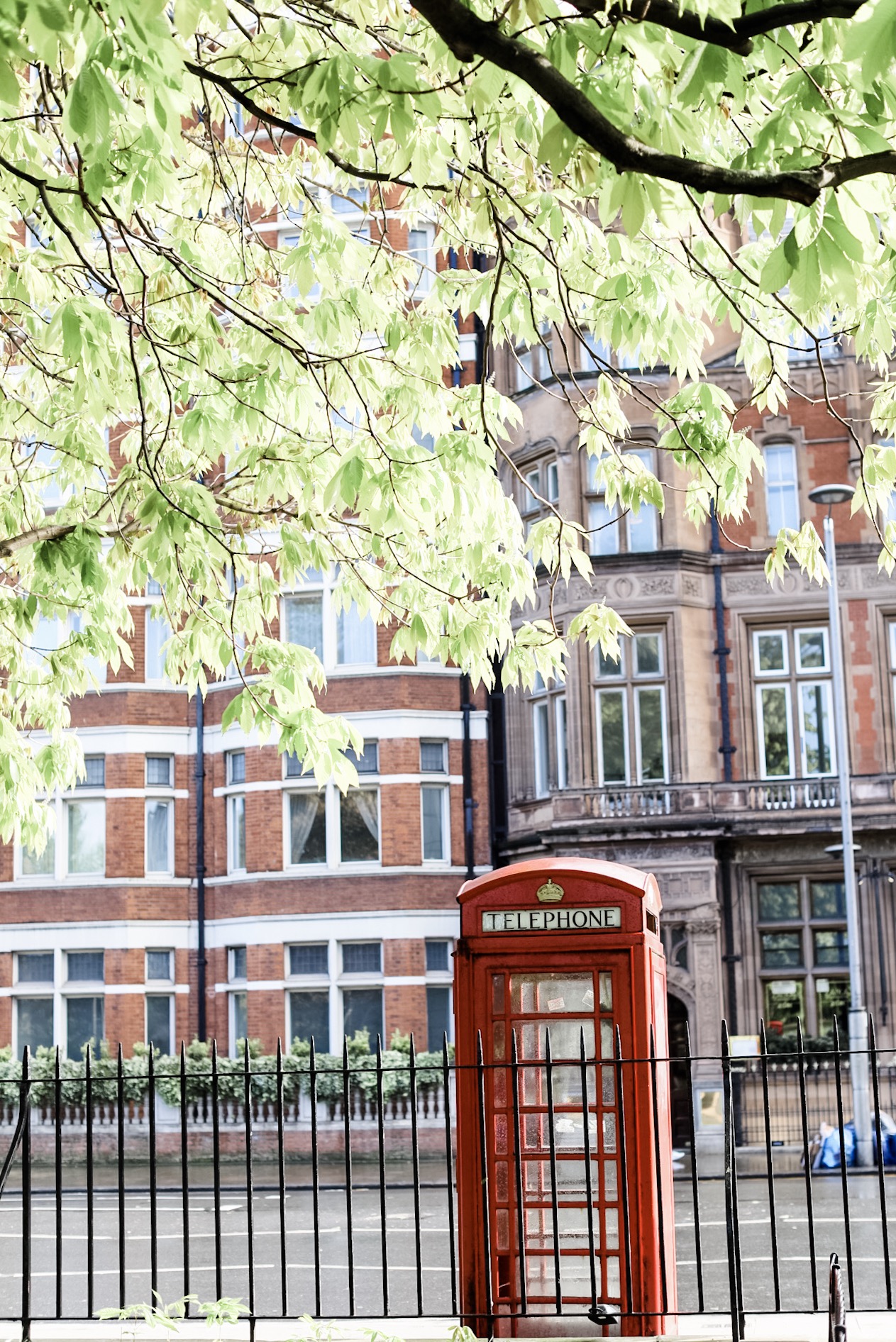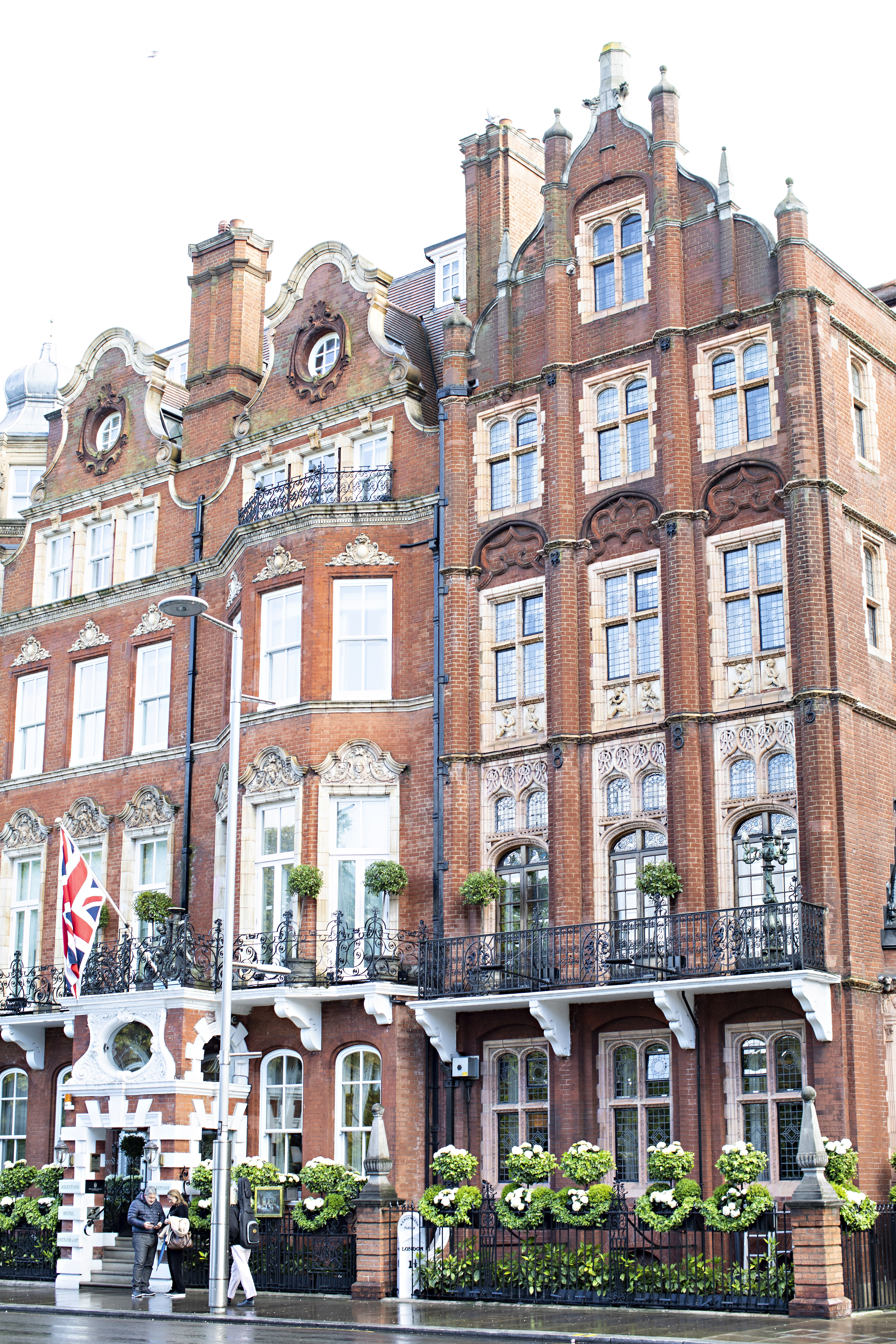 Okay, back to the story. With the storm having passed, we took in the views of the bright sun-lit buildings and gardens, took pictures inside the telephone booths, and kept walking on Kensington Rd. towards Buckingham Palace. As soon as we reached Wellington Arch, it happened. The winds kicked up again. "Oh no," we thought. We both knew it was coming, we felt the winds, saw the gray sky, and could even smell the humidity (yes another Floridian thing). I don't know why on earth we kept walking down Constitution Hill and didn't just stop at the first shelter we saw. We are too adventurous for our own good I tell you. Once again Jordan, Ellie, and I found ourselves perched up against a tree (much skinnier and less leaves) trying to take cover from the hail. Yup, hail storm number two. I probably should've checked the weather before this little trek. It would have saved us from these storms.
We both knew it was coming, we felt the winds, saw the gray sky, and could even smell the humidity.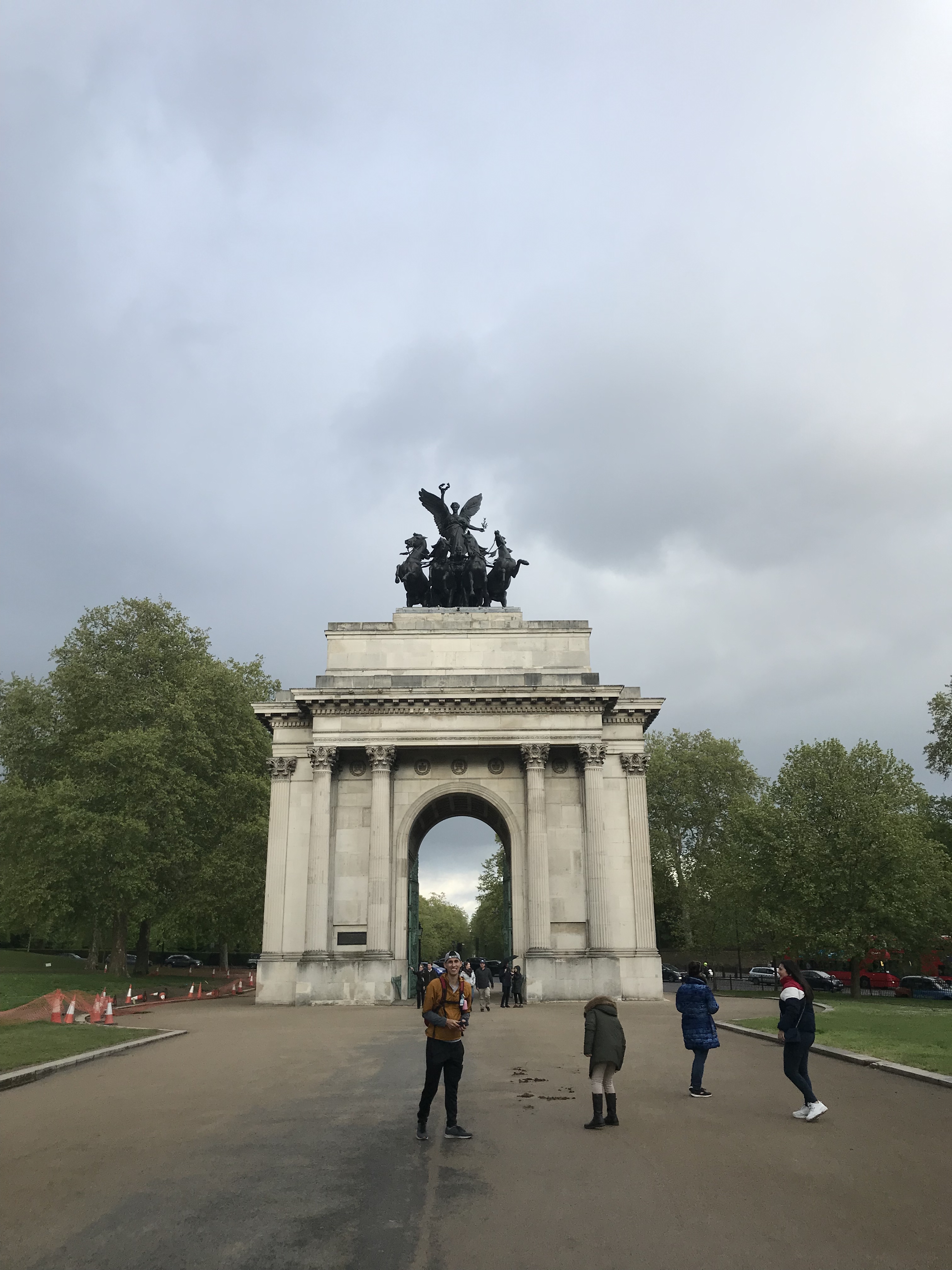 Soaked, cold, and our egos beaten a bit, we bravely continued our walk until we finally reached our destination. Buckingham Palace was just as beautiful as I remembered it. The road in the front was completely blocked from traffic so it made the experience there a lot more pleasant. You know, Jordan and I could have traveled on the tube to Buckingham. We could have even taken a taxi. So many different modes of transportation to get there but honestly, we just didn't think about it. Our focus was to walk and enjoy the city. I look back now and ask myself, "What were we thinking? With Ellie?" However, while it was happening, we laughed and joked about how unbelievable it was what we were going through. I think moments like these are completely irreplaceable. Sure, Ellie's not going to remember it, but one day we will tell her this story. One day, we will show her the pictures and we will share the laughs together.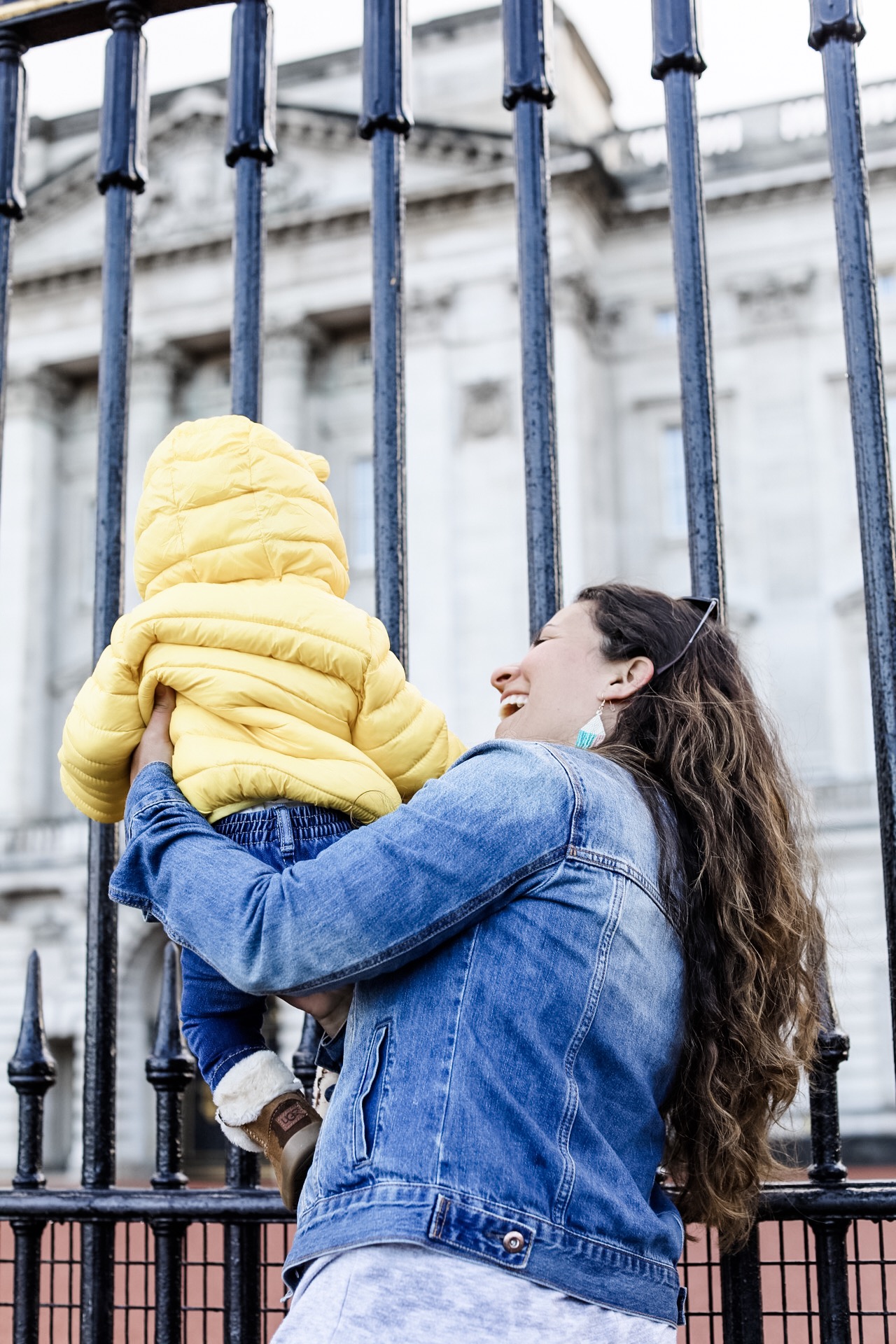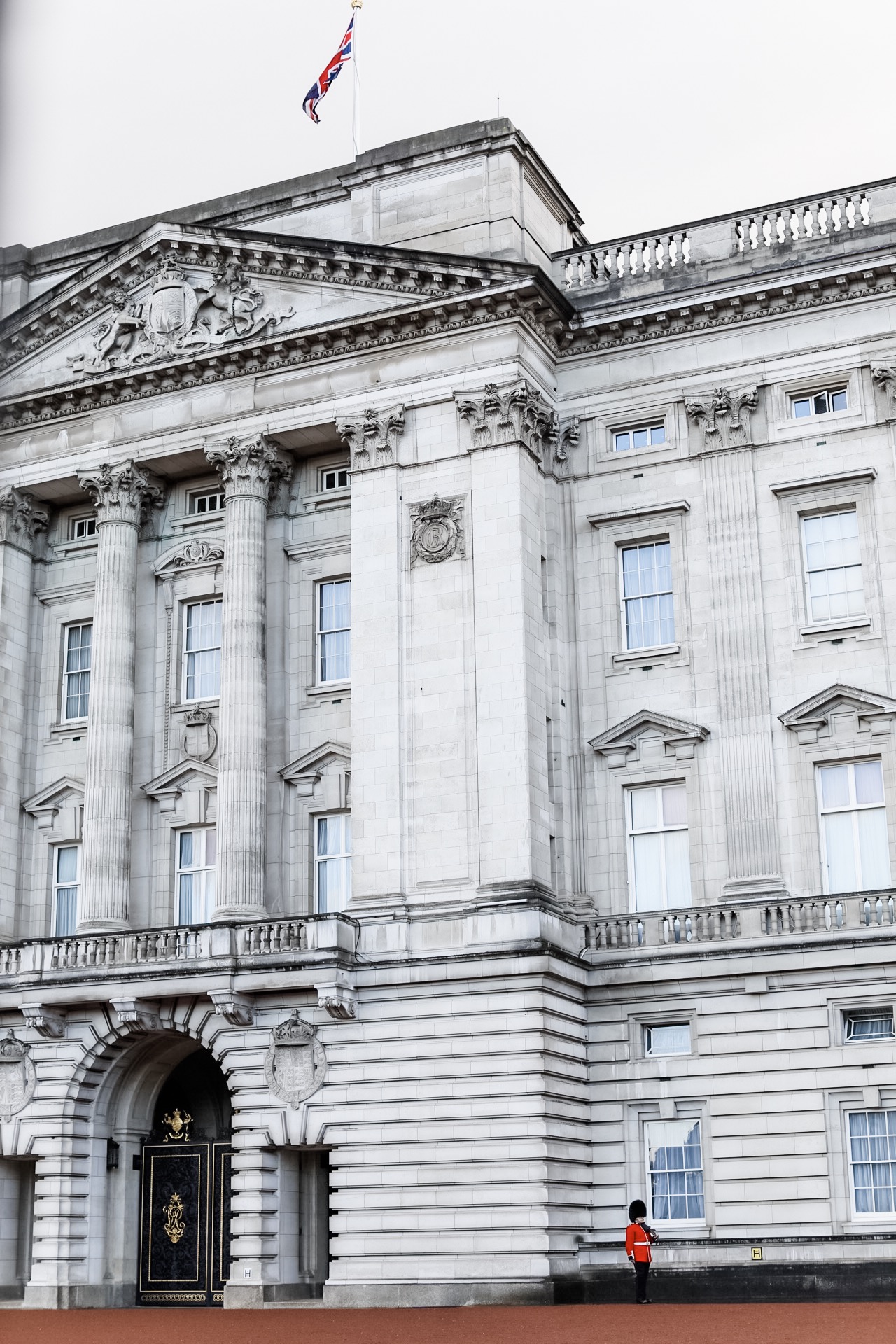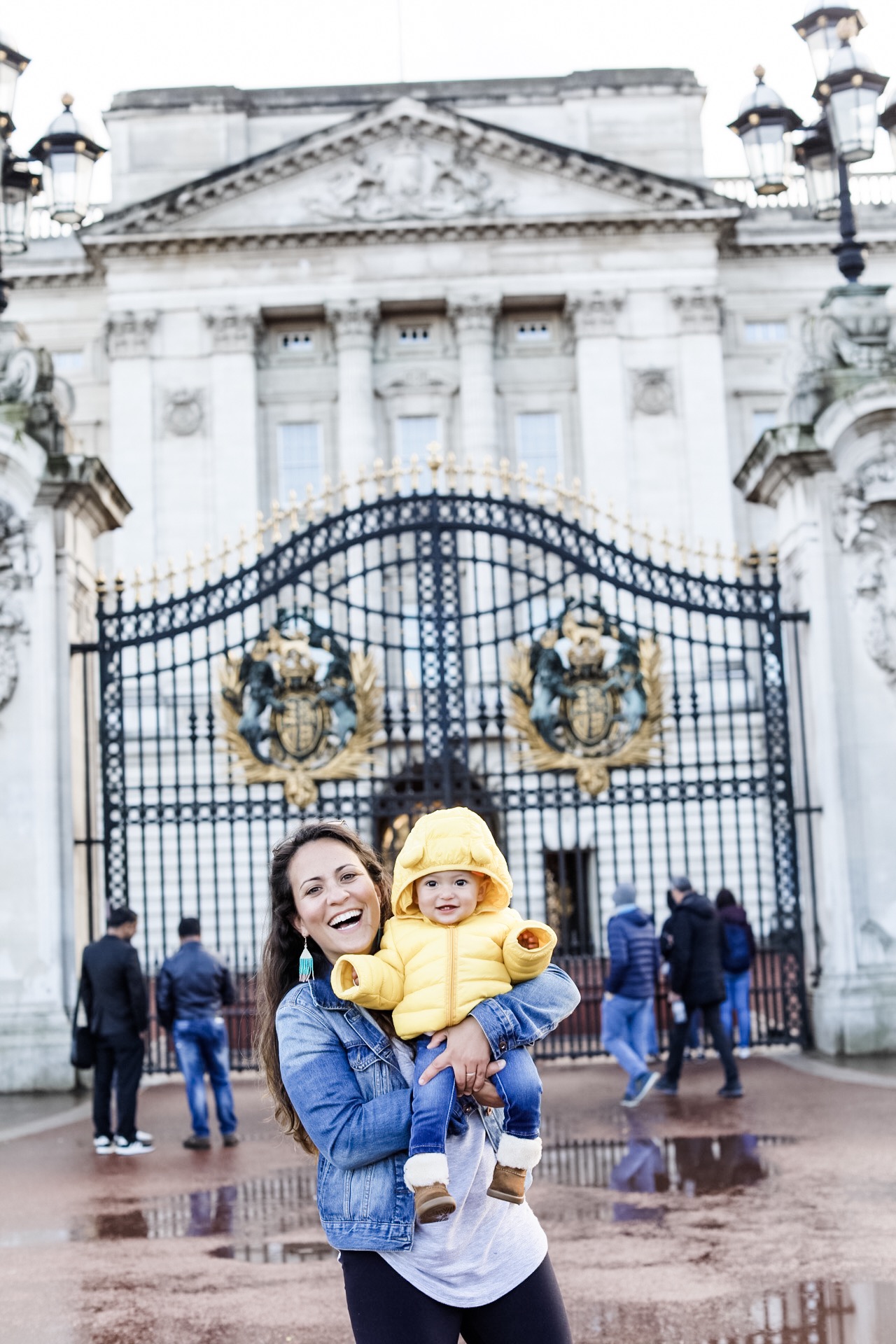 Until Next time,
Nathalie

Never overpack again with our Mommy & Me packing checklist.
Download the exact checklist we use and completely transform how you travel!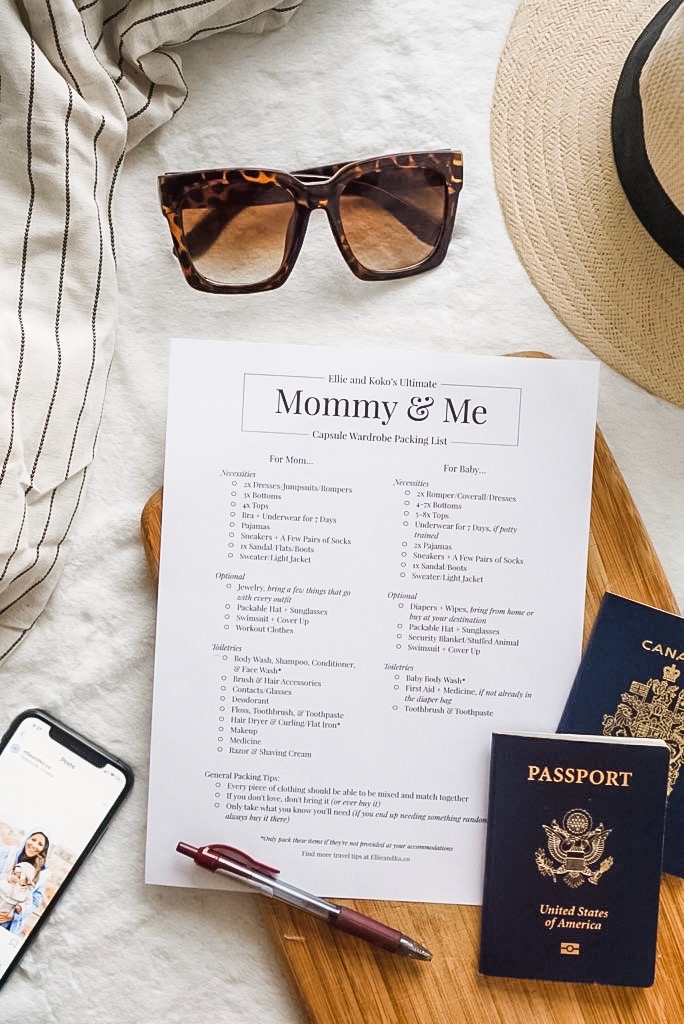 Ellie and Koko is a participant in the Amazon Services LLC Associates Program, an affiliate advertising program designed to provide a means for sites to earn advertising fees by advertising and linking to Amazon.com.