Stolen Passports in Amsterdam!
Three days before we were supposed to head home from a summer European holiday our passports were stolen.
It was our first morning in Amsterdam and we'd just spend a wonderful few hours wandering around, waiting to meet up with some friends. As I stopped on one of the city's many bridges to take the photo below, Kyle realized in a panic that the bag with our brand new Osmo Action and passports was gone.
Instantly, he ran back the last place he had the blag but he was too late. The bag and its $1000 worth of contents had vanished.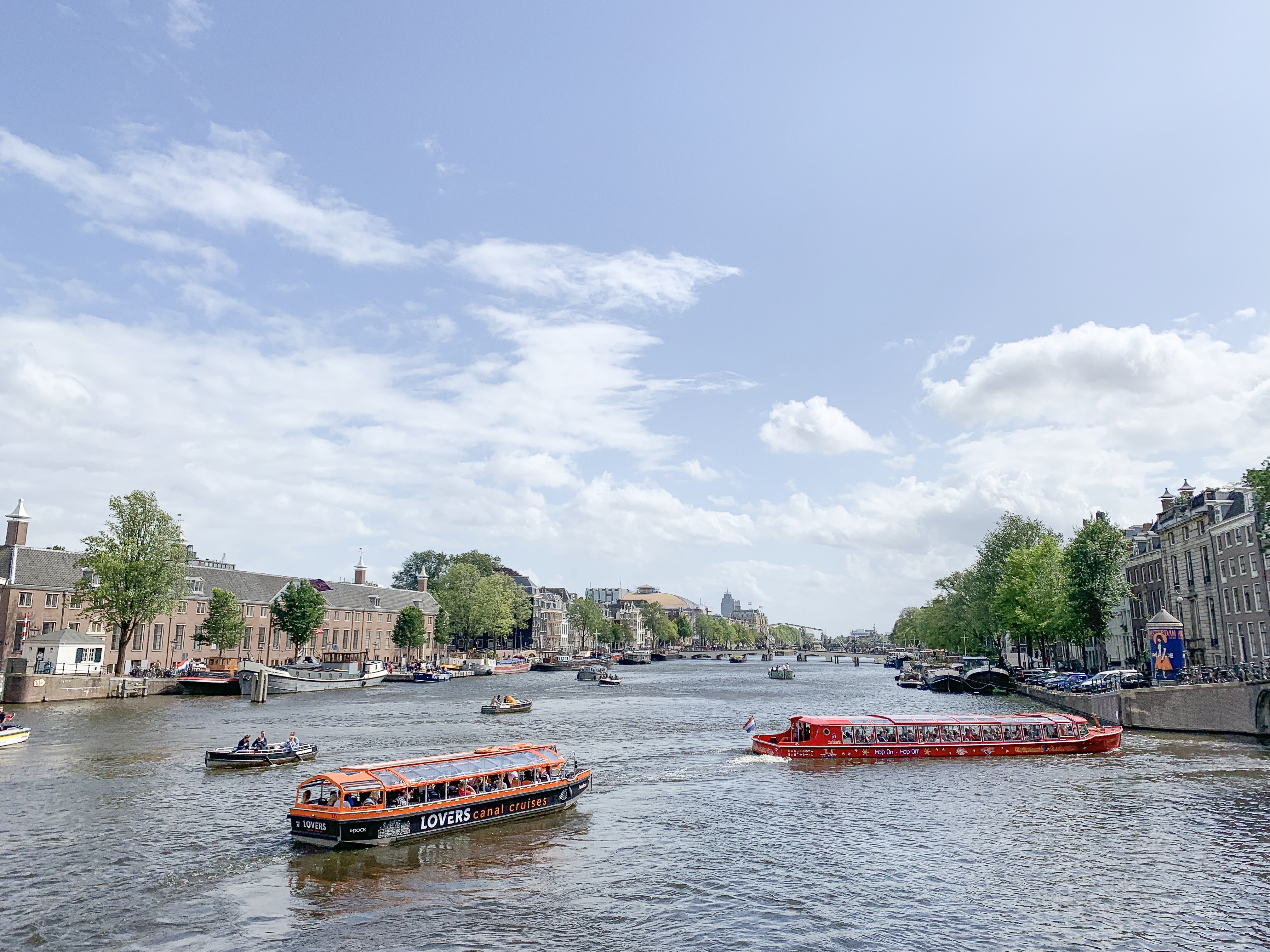 Immediately, we went into problem-solving mode. And over the next three days, we learned more than we ever cared to about what to do when your passport is stolen. While, I hope it never happens to you, just in case, I wanted to share our experience so you can be prepared.
How to Get Home Without a Passport
I don't have to tell you how big of a deal it is to lose your passport. Not only do you risk your identity being stolen but getting back home to is now quite a bit complicated.
When your passport is stolen or lost, you basically have only two options (in either case, you'll need to follow the steps listed below):
Option #1: New Passport - This would be ideal but it's only possible if you're traveling with a certified copy of your birth certificate.
$260 CAD + Rush Fees (+ $50 if you need a guarantor) 

The timeline will depend on how much you're able to pay.
Option #2: Emergency Travel Document - More likely, you'll need to apply for and be issued an emergency travel document. Essentially this is a single-use passport.
$75 CAD (+ $50 if you need a guarantor) 
Five Things You Need to Do When Your Passport is Stolen or Lost
First things first, I want you to know that losing or having your passport stolen isn't the end of the world. Yes, the whole ordeal was quite stressful and end up costing us over $1000 to sort out everything. But at the end of the day, we were all safe and could still enjoy our vacation.
Alright, with that in mind let's get to my list of five things you need to do when your passport is stolen or lost.
#1: Go to the Police and file a report
Once you realized your passport is lost or stolen, go to the nearest police station and file a report. Amsterdam (and I'm assuming most major tourist cities) has a protocol in place for missing/stolen passports.
The first thing they'll do is search the database and lost and found boxes to see if it's been turned. When we showed up, the police officer literally searched through a bucket of returns items (passports, ID cards, wallets, phone, and more passports). Sadly, ours was nowhere to be seen.
Then, if it's not there, they'll open a police report. This is critical because you'll need a copy of your police report for the Embassy and any theft claims you make.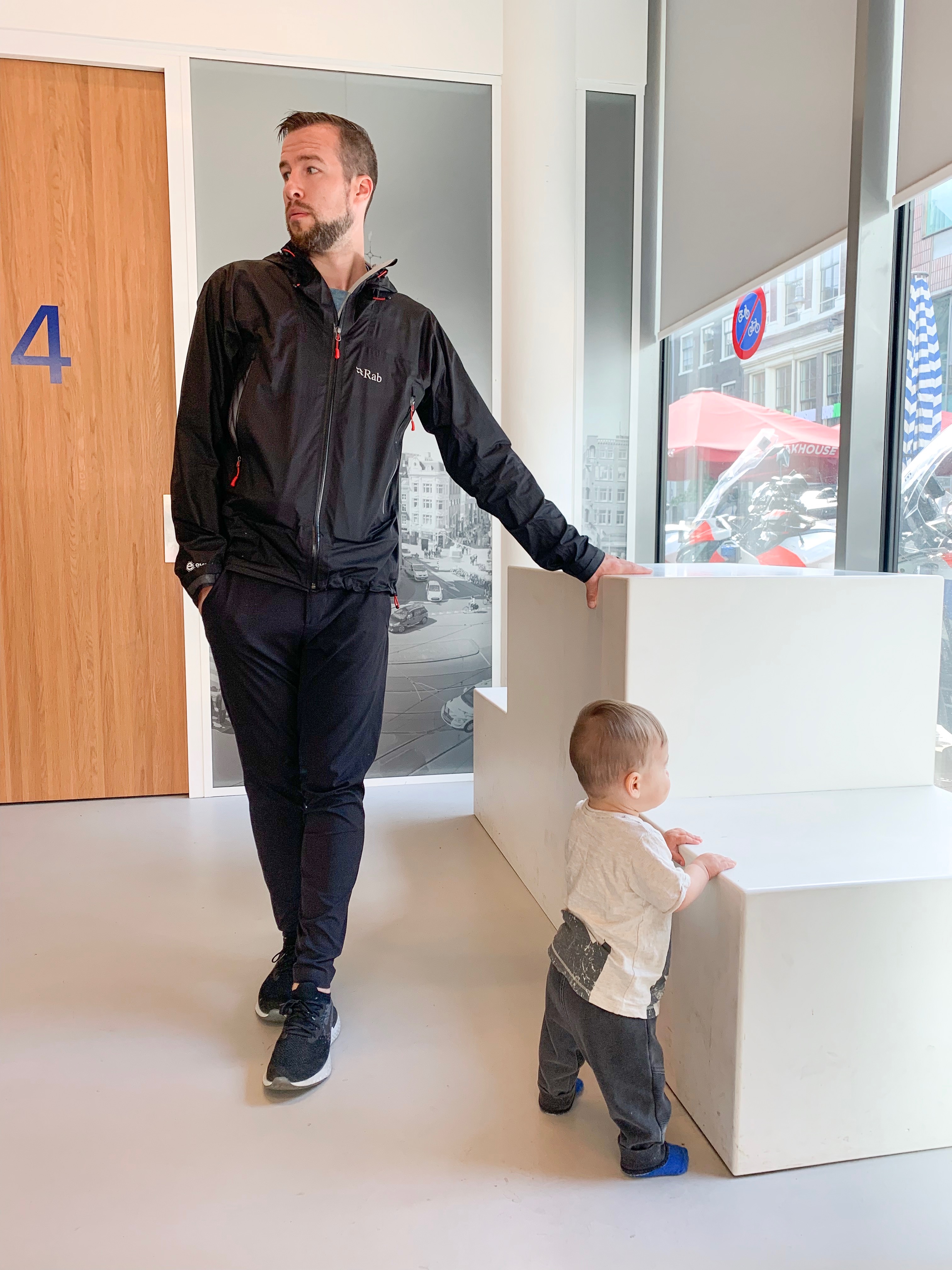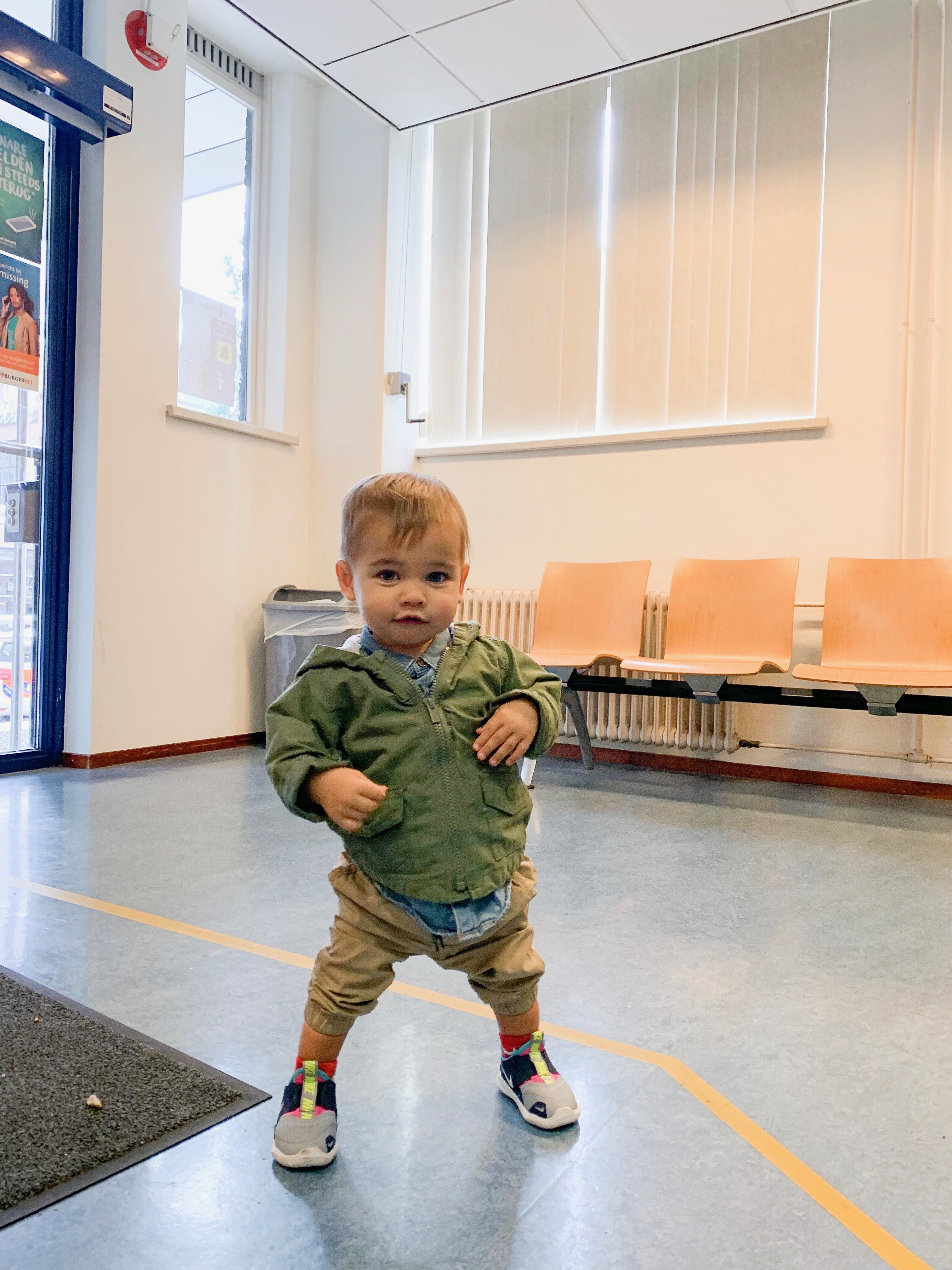 We got quite the tour of Amsterdam's police stations. Here are photos from two of the three stations we trekked to.
#2: Contact the Embassy To Report the Passport as Stolen or Lost & Make an embassy/consulate appointment 
After you're sure no one's turned it in and you've filed the police report, it's time to officially declare the passport as stolen/lost.
If you're reporting a US passport as lost or stolen, you can do it online.
If you're reporting a lost or stolen Canadian passport

(like ours) you have to call or file a document at the Embassy/Consulate General/Passport Office. This means you can only do it during normal working business hours. Since our passports were stolen on Saturday morning, we had to wait 48 hours to start this process.
Additionally, as soon as I realized we had to go to the Embassy, I booked an appointment for first thing Monday morning.
#3: Gather All of the necessary documents
Now comes the fun (as if you weren't having fun already) part, the paperwork. For an emergency Canadian travel document (and I'd assume it's similar for the U.S.) Kyle needed:
Passport Application - Fill out the "applying abroad" application. If you don't have access to a printer, the Embassy/Consulate will most likely provide the form.
Passport Photos - Here's where Kyle had his taken in Amsterdam.
Police Report - This is a necessity! Another guy we met at the Embassy didn't have one and was sent away.
A Guarantor - A Canadian requirement. Thankfully, we were traveling with our Canadian friends who could act as a guarantor. If you don't have a guarantor, they'll charge you an extra $50.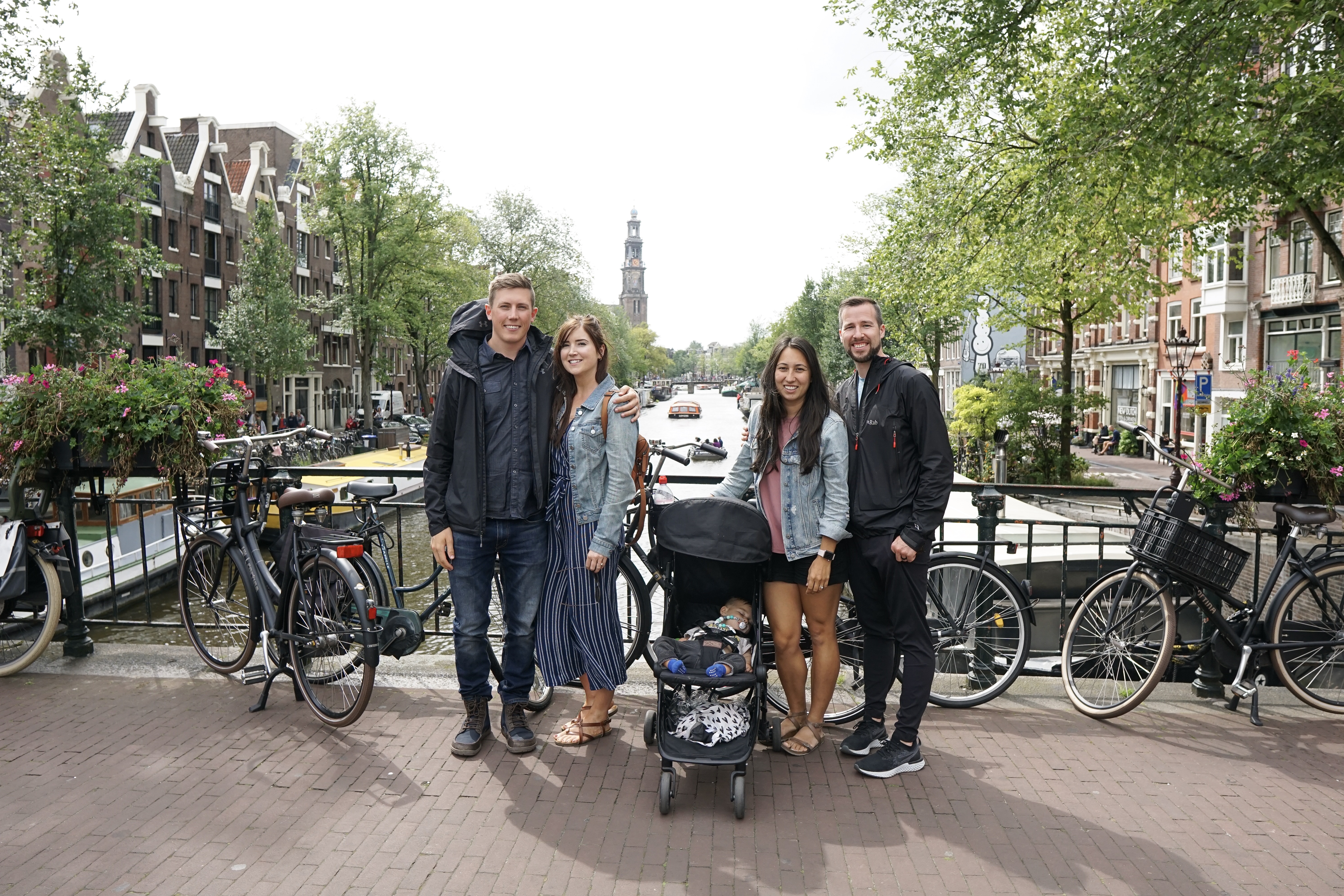 Our guarantor and reference who also happened to be the most patient and helpful friends/babysitters while we worked out this whole passport mess!
#4: Go to the embassy or consulate general office to apply for a new passport or emergency travel document
Canada does not have a consulate office in Amsterdam, so that meant we had to take two trips over to The Hauge.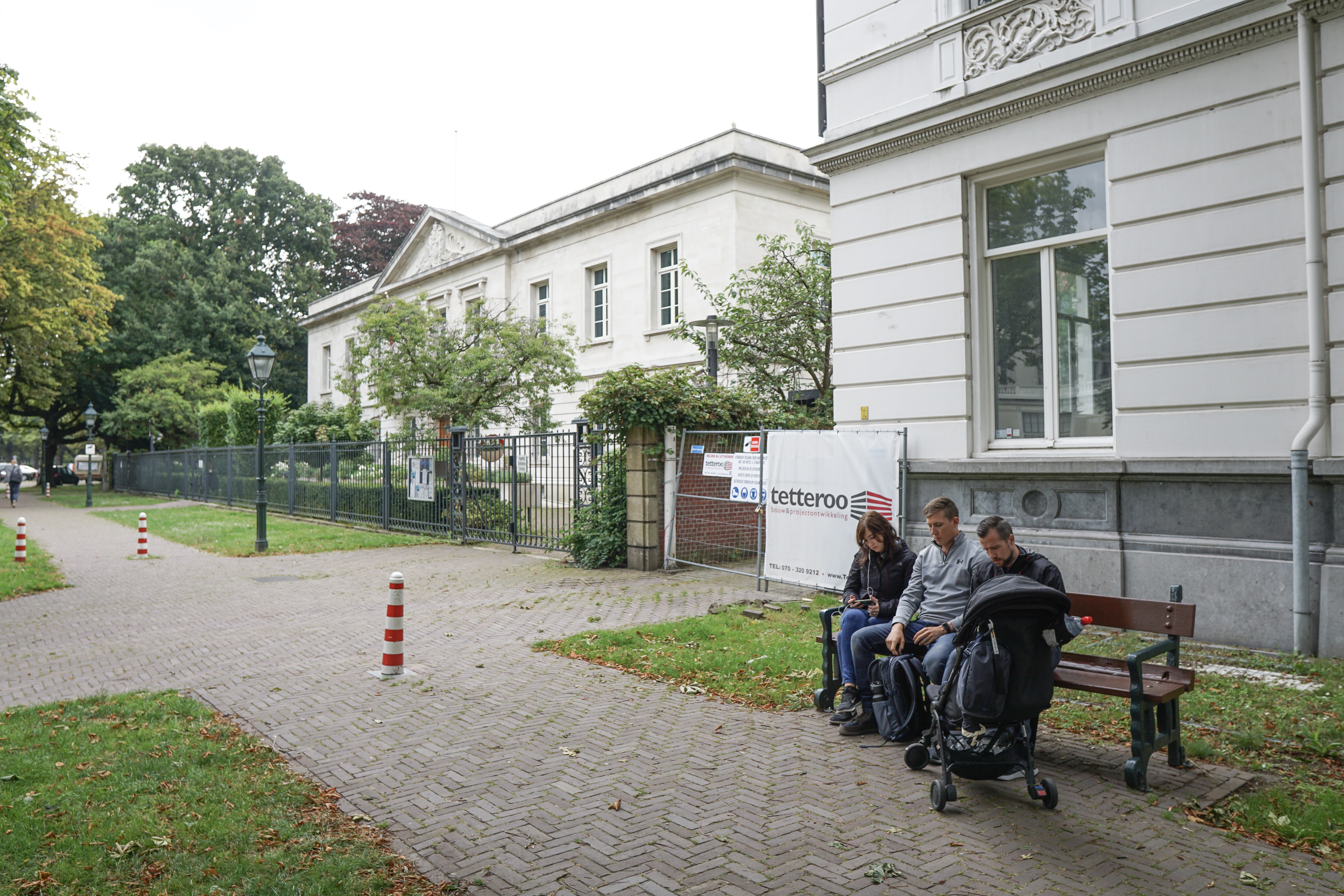 We left Amsterdam early Monday morning so we would be at the Embassy before it opened. We got there around 9:00 am. After waiting outside for a bit, we were ushered in a little before 9:30 and were talking to the consul a few minutes later.
She gave us new documents to fill out (because we made a slight mistake). Then, she made copies of all the necessary documents, took our payment of $75 CAD (for the Emergency Travel Document), and then we were on our way. We could've been in and out in less than an hour. 
Timeline for the Emergency Travel Document: She promptly informed us that there was no way Kyle was getting on our flight the next day. It would take at least 48 hours to get the document processed and approved. This meant, we had to change our flight home.
#5: If necessary, change Your travel plans 
Hopefully, if your passport is ever lost or stolen, it happens with enough time to spare and you don't have to change your travel plans.
Unfortunately, we had to change our plans. Even though Koen and I could have still flown home on our original flight, we opted for us all three of us to stay and come home together.
Lufthansa wouldn't work with us at all. They were gonna charge us $900/person to change our flights. Thank goodness I've been hoarding my Alaska Air miles and was able to find us a flight home on British Airways. Which meant we had a long enough layover in London to get out and explore.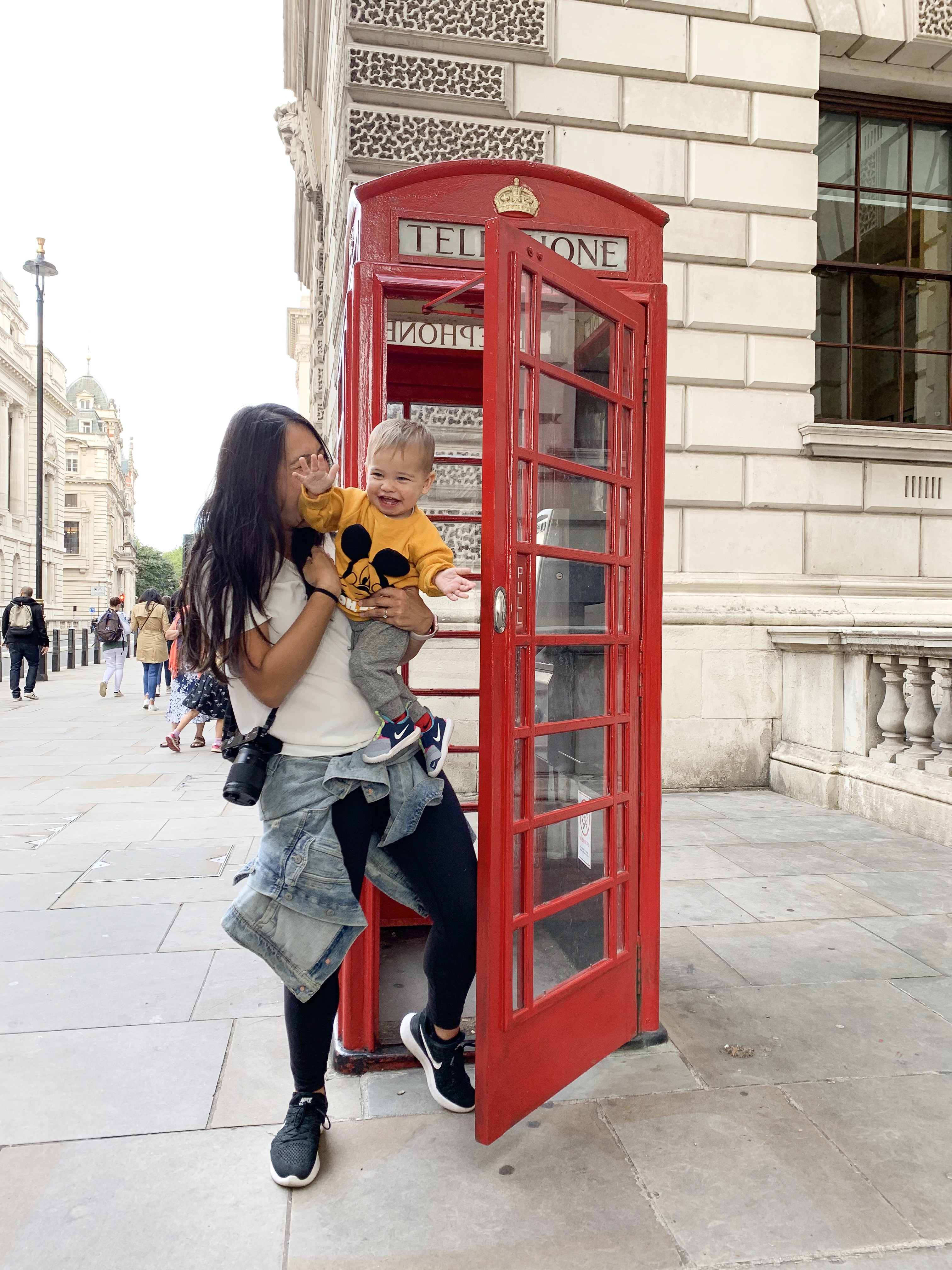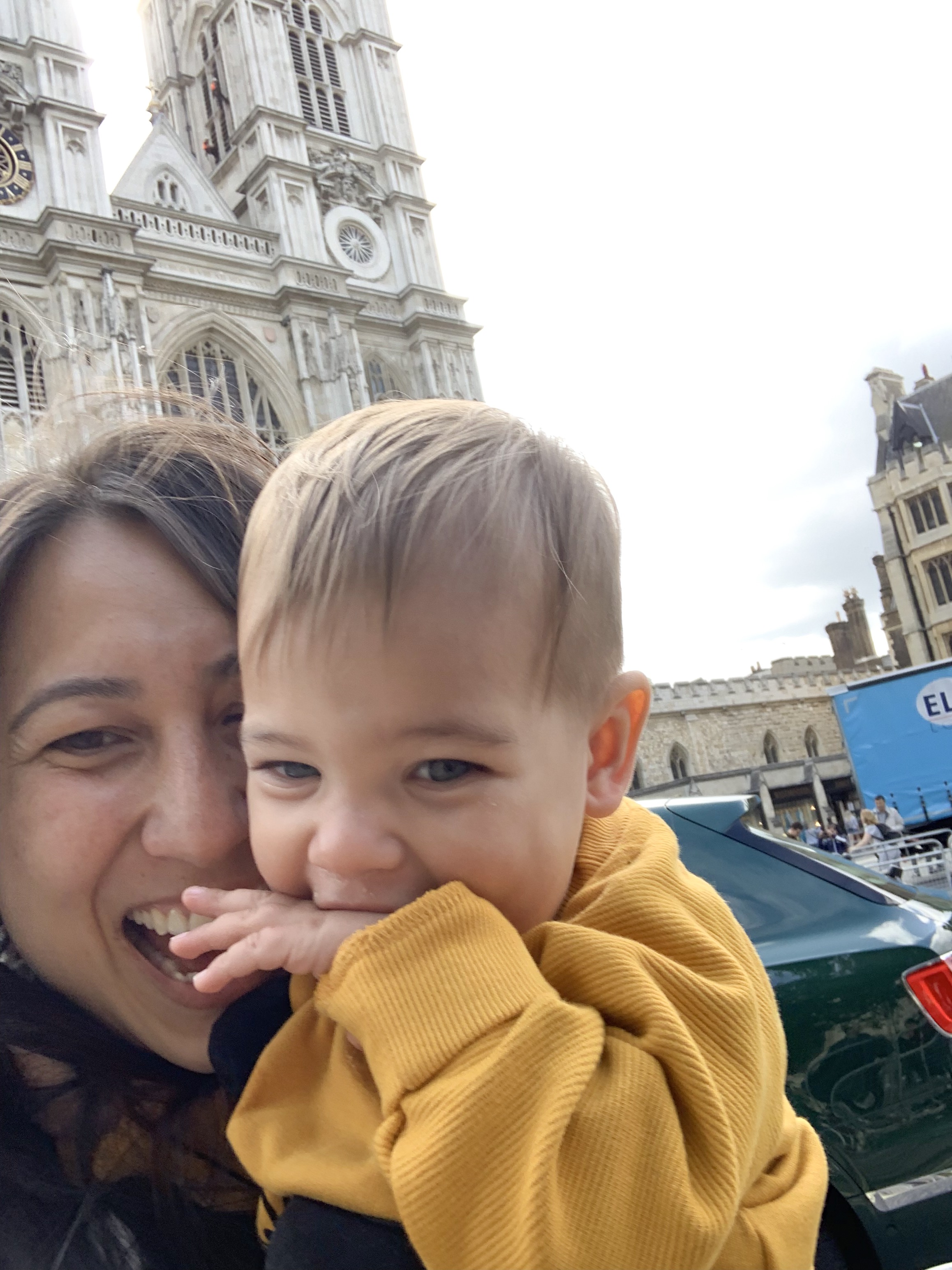 Kyle wasn't allowed to leave the airport with his emergency travel document. So he spent the day in Heathrow's lounges (thank you, Chase Sapphire Reserve and your Priority Pass) while Koko and I ventured into the Central London.
Bonus Tip: Keep It In Perspective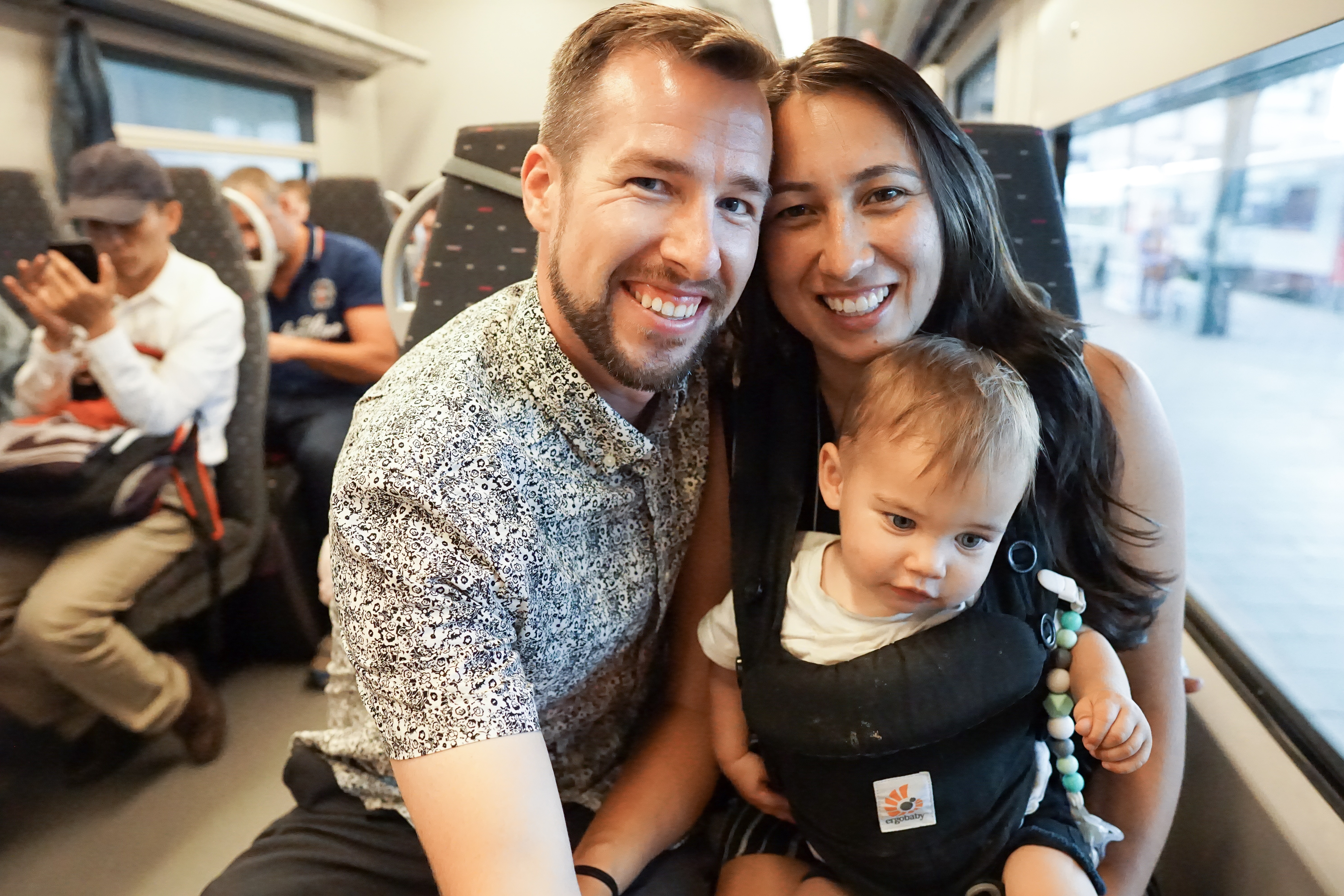 As hard as it is, remember that it's just a passport. Yes, it's also lost time and money but in the grand scheme of things as long as you and yours are safe, that all that really matters.
Of course, I would've preferred to not go through this ordeal. But at least Koko and I got to spend a few hours in my favorite city! And Kyle got to take advantage of our Priority Pass by eating his way through the Schiphol and Heathrow Lounges (Chase Sapphire is already proving it's worth the cost!)
I seriously hope you never have to go through this experience. But if you do, these steps should help you navigate the process and get you on your way home!
Until the Next Adventure,
Never overpack again with our Mommy & Me packing checklist.
Download the exact checklist we use and completely transform how you travel!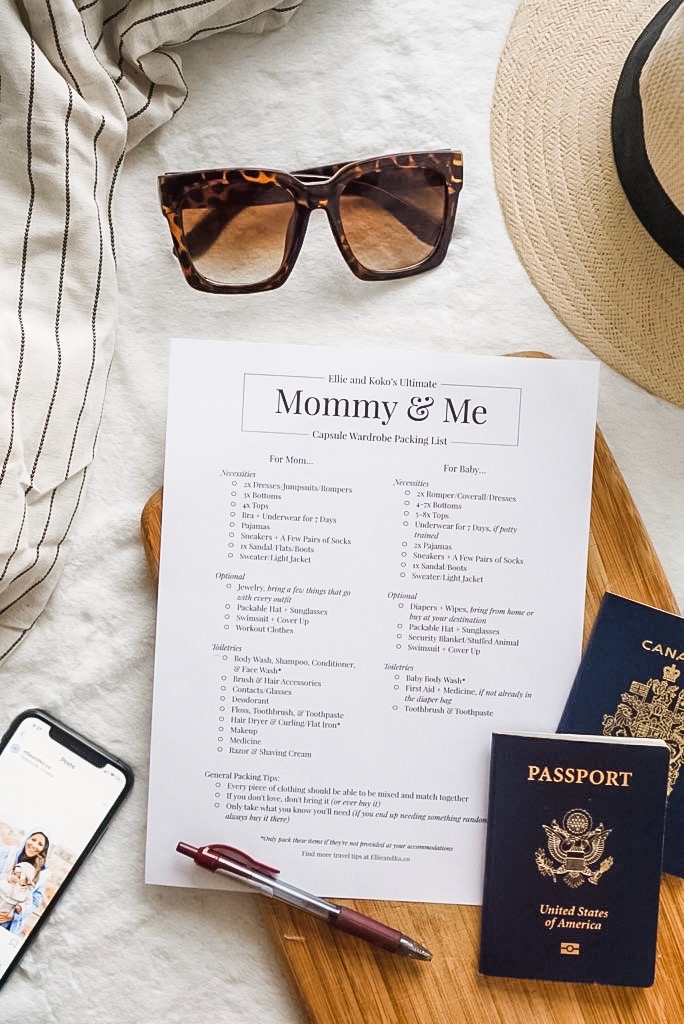 Ellie and Koko is a participant in the Amazon Services LLC Associates Program, an affiliate advertising program designed to provide a means for sites to earn advertising fees by advertising and linking to Amazon.com.